Have you seen me?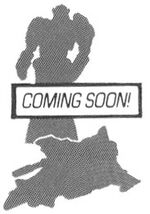 This character needs some sort of visual representation. If you have one, please replace this.
'Mingo Kid is a Beastformer from the Generation One continuity family.
'Mingo Kid is one of the Autobot-allied Beastformers fighting a war on the planet Beest. His role in the Autobot Beastformer forces is commander of the Air Combat Unit. He also holds the rank of Emperor of Heles, the island where he was born, under King Buupink.

English name: Frenzied Flamingo
Toys
Beastformers
'Mingo Kid (Beastformer, 1987)
Beast ID number: 73
'Mingo Kid is an anthropomorphic flamingo with dark blue robotic armor. He came with his "Performancer" spear. He has one of three rubsigns on his chest, revealing the elemental power of fire, water, or wood.
Burst Sun Special Set (Multi-pack, 1997)
The first Beastformers multipack (still using the Transformers logo and factions) contained nine normal figures, then one of two special editions of the faction leaders, either a clear-plastic version of Alligatoron, or White Leo with the "Burstsun" rubsign. The box contained no windows, so you didn't know which of the leaders you got until you opened it up.
The other nine standard Beastformers in the set were Black Jaguar, Buupink, Crowmax, Dog Hunter, Dream-Eater, Earthhog, 'Mingo Kid, Musk-Horn, and Slo.
External links
Ad blocker interference detected!
Wikia is a free-to-use site that makes money from advertising. We have a modified experience for viewers using ad blockers

Wikia is not accessible if you've made further modifications. Remove the custom ad blocker rule(s) and the page will load as expected.