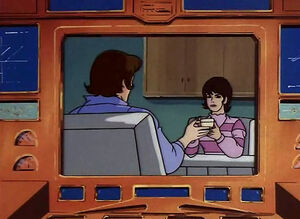 As the Kitchen Sinks is a human television series, a soap opera enjoyed by several of the Autobots. Characters include Sheryl, Donna, Gordon, and Jack.
On the one occasion that the Autobots were shown watching the show, the plot centered on a supposed affair between Donna and Gordon, which, if true, would mean that Jack was unaware that Sheryl had hidden a will, having substituted a fake document in its place.
Why this would be the case is unknown, but one thing is certain: the Autobots need to get out of the base more. Prime Target
Notes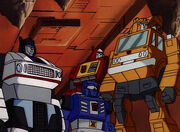 A deleted line from the episode expands on the complexities - the will belongs to Bob, and reveals that he named Katy as his true heir! Dun-dun-dunnn! This all becomes too much for the girl in the show, though, as she is then forced to ask: "Who's Bob?"
Ad blocker interference detected!
Wikia is a free-to-use site that makes money from advertising. We have a modified experience for viewers using ad blockers

Wikia is not accessible if you've made further modifications. Remove the custom ad blocker rule(s) and the page will load as expected.