Ad blocker interference detected!
Wikia is a free-to-use site that makes money from advertising. We have a modified experience for viewers using ad blockers

Wikia is not accessible if you've made further modifications. Remove the custom ad blocker rule(s) and the page will load as expected.
The Autobot Mini-Cassettes are a sub-group of Autobots in the Generation One continuity family.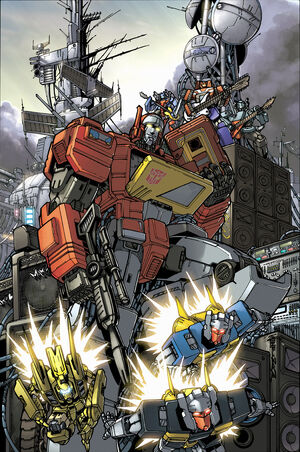 The Autobot Mini-Cassettes are Autobots who, on Earth, transform into analog audio cassettes. They can fit into Blaster's chest compartment.
"
The Autobots have no choice but to strike back at these Decepticon techniques of stealth, building a force of cassette transformers of their own, with Blaster as their guardian.
"

—Teletraan II, from the Secret Files of Teletraan II
Japanese name: Cassettbot

The Autobot Mini-Cassettes consist of:
Combiners
Edit
Eject/Rewind mold
Edit