Bulletproof is a Mini-Con from the video game version of the Unicron Trilogy.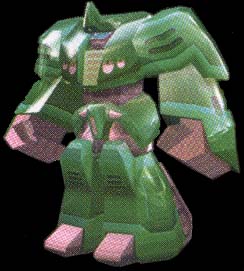 Bulletproof is one of many power-enhancing Mini-Cons scattered across Earth. A member of the Green Mini-Con Team, when Powerlinxed to a larger Transformer, Bulletproof boosts that Transformer's armor in a manner similar, but superior, to Safeguard.
Fiction
Transformers Playstation 2 Game
Bulletproof's Mini-Con storage panel was found on a snowy outcropping on the coast of Alaska. Following the defeat of Megatron, he and the other Mini-Cons returned to Cybertron and helped form the Matrix Cannon, Nemesis Shield and Vanguard Booster, giving the Autobots the power needed to destroy Unicron.
Notes
External Links