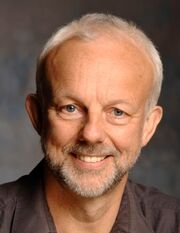 Christopher Gaze is a British-Canadian actor. He may be best-known for playing Turaga Vakama in the Bionicle movies.
He is also the founder and artistic director of Vancouver's Bard on the Beach Shakespeare festival.
Voice roles
Beast Machines
External links
Ad blocker interference detected!
Wikia is a free-to-use site that makes money from advertising. We have a modified experience for viewers using ad blockers

Wikia is not accessible if you've made further modifications. Remove the custom ad blocker rule(s) and the page will load as expected.