Ad blocker interference detected!
Wikia is a free-to-use site that makes money from advertising. We have a modified experience for viewers using ad blockers

Wikia is not accessible if you've made further modifications. Remove the custom ad blocker rule(s) and the page will load as expected.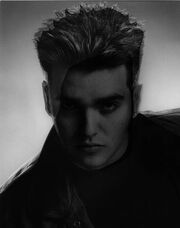 Daniel Ross (aka Mouth04, born Daniel Ross Weiner) is an American actor and voice actor.
Ross is also an active member of the Transformers fandom.
OTFCC03 Transformers Universe script reading
OTFCC04 Transformers Universe script reading
(Note: Daniel Ross got these roles by winning a voice acting contest at the listed conventions. Before 3H's bankruptcy and ultimate loss of the Transformers convention license, Ross would also have been tapped to portray Rook in eventual audio content.)
Transformers The Game
External links