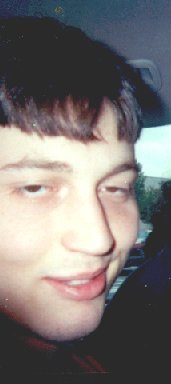 David Willis is one of several fan-artists who has made the jump to working on official Transformers product. He used to be known as ItsWalky here on Teletraan I: The Transformers Wiki, but edits another wiki now. Don't go near him in person, he has Class 2 Ear Fungus and is a threat to everyone around him.
Fan Club artwork
Micro-Sized Mini-Con Profiles (Fan Club magazine)
Micro-Sized Mini-Con Profiles On-Line!
Unreleased
Notes
Willis is disturbingly obsessed with Hot Shot, to the point of not only having what amounts to a Hot Shot shrine in his home, but carrying a picture of the Armada Hot Shot toy in his wallet.[1] Be afraid.
External links
Ad blocker interference detected!
Wikia is a free-to-use site that makes money from advertising. We have a modified experience for viewers using ad blockers

Wikia is not accessible if you've made further modifications. Remove the custom ad blocker rule(s) and the page will load as expected.