Ad blocker interference detected!
Wikia is a free-to-use site that makes money from advertising. We have a modified experience for viewers using ad blockers

Wikia is not accessible if you've made further modifications. Remove the custom ad blocker rule(s) and the page will load as expected.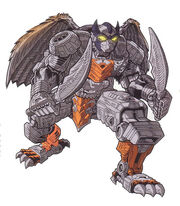 Frank Milkovich is a Transformers fan-turned-artist who has freelanced for IDW Publishing, Titan UK Magazine/Comics, and Fun Publications. He typically posts on Transformers-related forums under the name Crobot91.
Milkovich's first work appeared in the fan art section for Dreamwave's Transformers #0. A few years later, he was contracted by IDW to illustrate many characters in the Beast Wars Sourcebook. Subsequently, Milkovich has inked Dan Khanna's pencils for IDW's Spotlight: Doubledealer and Titan UK's Transformers Comic #18. He has also provided freelance services to Fun Publications for their Transformers Collectors' Club Magazine and G.I.Joe Collectors' Club Magazine. Frank continues to occasionally work on freelance assignments and commissions when he has free time from his career as an urban architect.
He illustrated many prominent characters in the Beast Wars Sourcebook. Some fans have been strongly critical of Milkovich's art style, specifically for drawing characters as boxy, 100% mechanical beings with extra "tech" detailing, even after prior, more well-established media (such as the Beast Wars cartoon itself) had popularized them as having organic parts and smooth, streamlined body contours.
Fun Publications
Edit
BotCon 2010 Transformers Timelines Issue 5, "Generation Redux 2" - interior inks for pages #9-20 (with Robby Musso as penciller)
Transformers Collectors Club Magazine Issue 31, "The Coming Storm Part 1" - interior inks (with Dan Khanna as penciller)
Transformers Collectors Club Magazine Issue 32, "The Coming Storm Part 2" - interior inks (with Dan Khanna as penciller)
Transformers Collectors Club Magazine Issue 33, "The Coming Storm Part 3" - interior inks (with Dan Khanna as penciller)
Titan Magazines
Edit
Transformers Comic Issue 18, "Return to Cybertron: Part 2" - interior inks (with Dan Khanna as penciller)
IDW Publishing
Edit
interior inks (with Dan Khanna as penciller)
interior pencils & inks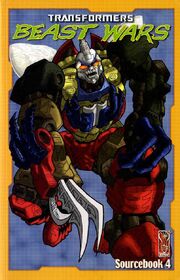 cover, interior pencils & inks
interior pencils & inks