The Galaxy Force was a manga series written and drawn by Yoshihiro Iwamoto. It was published on Comic Bom Bom from February, 2005 to October, 2005.
Issues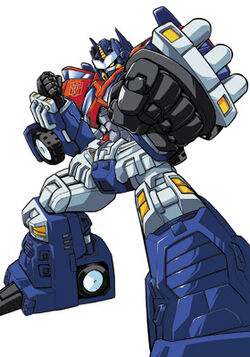 02 - TBA
03 - TBA
04 - TBA
05 - TBA
06 - TBA
07 - TBA
08 - TBA
09 - TBA
Vital statistics
Collected edition Volume 1
Published date: August 5, 2005
Pagecount: 254
Footnote: The volume 1 of the collected edition features an extra graphic novel which is labeled "Mission 00".
Note
When Yoshihiro Iwamoto was notified that the manga was going to come to a sudden end by the editorial staff, the pre-publishing work of the first volume of the collected edition was already over. Thus the the last two issues of Galaxy Force are not featured in the collected edition.[1]
Reference
External links
Ad blocker interference detected!
Wikia is a free-to-use site that makes money from advertising. We have a modified experience for viewers using ad blockers

Wikia is not accessible if you've made further modifications. Remove the custom ad blocker rule(s) and the page will load as expected.