Ad blocker interference detected!
Wikia is a free-to-use site that makes money from advertising. We have a modified experience for viewers using ad blockers

Wikia is not accessible if you've made further modifications. Remove the custom ad blocker rule(s) and the page will load as expected.

You left a piece out!
---
This article is a stub and is missing information. You can help Teletraan I: The Transformers Wiki by expanding it.
The Transformers: Generations is a series of, so far, ONLY Deluxe Class figures a Legends 4-Pack (Desert Decimation) and Single-Pack Mini-Cons only available in the U.S.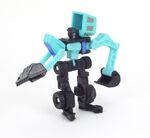 Mini-Cons
Pan-Handler
Swashplate
Brake-neck (Re-paint of Cybertron Six-Speed)
Drivetrain
Legends
Desert Decimation Legends 4-Pack W/ Brawl, Bonecrusher, Ironhide and Ratchet.
Deluxe
Wave 1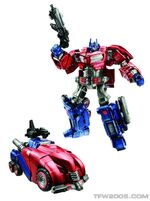 Wave 2
Wave 3
Wave 4
Wave 5
Wave 6
Wave 7
Wave 8
Wave 9
Series 2
Asian Exclusive Legends
Motorbreath (Decepticon; Semi-trailer truck; Legends Class) - Black/purple redeco of Reveal the Shield Legends Optimus Prime as an homage to Motormaster.
Thundercracker (Decepticon; McDonnell-Douglas F-15 Eagle; Legends Class)
Bluestreak
Hoist
Asian Exclusive Scott
Laserbeak
Dead End
Decepticon Brawl
Sandstorm
Deluxes
Blast-Off (Decepticon; Cybertronian Jet)
Brawl (Decepticon; Cybertronian Tank)
Impactor (Autobot; Cybertronian Truck)
Cybertronian Jazz (Autobot; Cybertronian Car)
Onslaught (Decepticon (Decepticon; Cybertronian Truck)
Cybertronian Optimus Prime (Autobot; Cybertronian Truck)
Roadbuster (Autobot; Cybertronian Truck)
Cybertronian Shockwave (Decepticon: Cybertronian Jet)
Cybertronian Starscream (Decepticon; Cybertronian Jet)
Swindle (Decepticon; Cybertronian Truck)
Vortex (Decepticon; Cybertronian Helicopter)
Asian Exclusive Deluxes
Autobot Springer (Autobot; Boeing AH-64 Apache)
Swerve (Autobot; Futuristic pickup truck)
Wheelie (Autobot; Sports Car)
Cliffjumper (Autobot; 1970 Dodge Challenger)
Exclusives
Bruticus Gift Set -2012 San Diego Comic-Con International version is in game-accurate colors.

Voyager Class
Cybertronian Blaster (Autobot; Cybertronian Truck with Data Disc)
Cybertronian Soundblaster with Buzzsaw (Decepticon; Cybertronian Truck with Data Disc)
Cybertronian Soundwave with Laserbeak (Decepticon; Cybertronian Truck with Data Disc)
Asian Exclusive Voyagers
Megatron (Decepticon; Type 90 Kyū-maru tank)
Brawn (Autobot; All-terrain Truck)
Powerdive (Decepticon; Lockheed P-38 Lightning)
Protectobot Hot Spot (Autobot; Fire Engine)