Heavytread is an Autobot Commander from the Power Core Combiners series.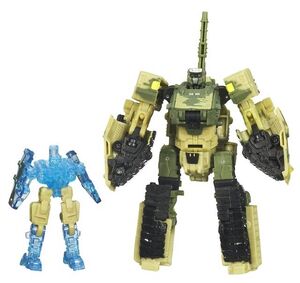 At his core, Heavytread is a gentle soul. He enjoys the fragile beauty of Earth, appreciating it all the more because of the ease with which it could be ruined. He is glad of the power he now wields, because it gives him the ability to defend the delicate creatures he loves.
Toys
Heavytread with Groundspike. (Commander, 2011)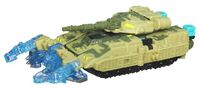 Heavytread transforms into a Merkava MBT. His Mini-Con partner, Groundspike, transforms into a mine rake that attaches to the front of the vehicle.
Groundspike can turn into a robot, vehicle mode weapon, robot mode weapon, and armour.
Notes