The name or term Inferno refers to more than one character or idea. For a list of other meanings, see Inferno (disambiguation).
Have you seen me?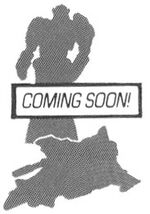 This character needs some sort of visual representation. If you have one, please replace this.
Inferno is the Mini-Con partner of the Unicron agent Sunstorm.
Toys
Universe
Sunstorm w/ Inferno & Street Action Mini-Con Team (Multi-pack, 2004)

Accessories: Launcher, missile
Inferno is a white, orange, and black missile truck with a Powerlinx port on the bottom. He can be inserted into Sunstorm's rear compartment; pulling him back while he is in it will launch the missile.
External links
Ad blocker interference detected!
Wikia is a free-to-use site that makes money from advertising. We have a modified experience for viewers using ad blockers

Wikia is not accessible if you've made further modifications. Remove the custom ad blocker rule(s) and the page will load as expected.