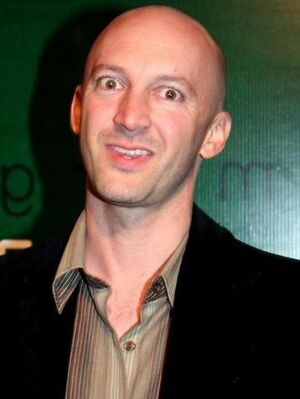 Jean-Paul Christophe "J. P." Manoux (born June 8, 1969) is an American actor who appeared in Transformers. He currently plays Dr. Dustin Crenshaw on ER. Before this, he played recurring characters Mr. Hackett on Phil of the Future and Stan on Sabrina the Teenage Witch. He is also an accomplished voice actor, playing Kuzco on The Emperor's New School (filling in for David Spade) and Johnny Hitswell on The Replacements.
Transformers (2007)
Witness (the distraught moped owner)
External links
Ad blocker interference detected!
Wikia is a free-to-use site that makes money from advertising. We have a modified experience for viewers using ad blockers

Wikia is not accessible if you've made further modifications. Remove the custom ad blocker rule(s) and the page will load as expected.