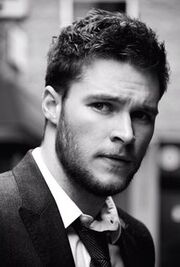 Jack Reynor (born January 23, 1992) is an Irish and American actor. His notable roles include the lead in Lenny Abrahamson's film What Richard Did (2012), for which he won an IFTA Award for Best Film Actor; the blockbuster Transformers: Age of Extinction; Glassland, for which he won the World Cinema Dramatic Special Jury Award for Acting at the Sundance Film Festival; Macbeth; and Sing Street.
Roles in Transformers
External Links
Ad blocker interference detected!
Wikia is a free-to-use site that makes money from advertising. We have a modified experience for viewers using ad blockers

Wikia is not accessible if you've made further modifications. Remove the custom ad blocker rule(s) and the page will load as expected.