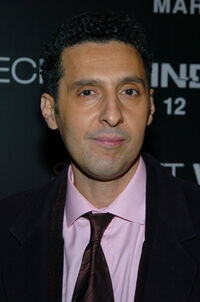 John Turturro (February 28, 1957- ) is an American actor. He is best known for his recurring appearances in films directed by Spike Lee and the Coen Brothers. He is also known for being urinated lubricated upon by giant robots and being Adrian Monk's brother, Ambrose.
Transformers (2007)
Revenge of the Fallen

You left a piece out!
---
This article is a stub and is missing information. You can help Teletraan I: The Transformers Wiki by expanding it.
Ad blocker interference detected!
Wikia is a free-to-use site that makes money from advertising. We have a modified experience for viewers using ad blockers

Wikia is not accessible if you've made further modifications. Remove the custom ad blocker rule(s) and the page will load as expected.