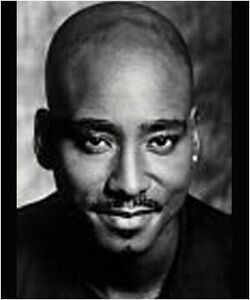 Keith Diamond (born Vincent Ford, Jr.) is an American actor. He may be best-known for playing Agent Jay on Men in Black: The Series. He also had a recurring role as Drew Carey's uptight next-door neighbour on The Drew Carey Show, and as an inspector on Charmed.
Despite having being shot in the chin and torso by his father (who suffered from Alzheimer's disease and dementia) in 2004, Diamond continues to make frequent appearances on a variety of TV shows.
Voice roles
Robots in Disguise
External links
Ad blocker interference detected!
Wikia is a free-to-use site that makes money from advertising. We have a modified experience for viewers using ad blockers

Wikia is not accessible if you've made further modifications. Remove the custom ad blocker rule(s) and the page will load as expected.