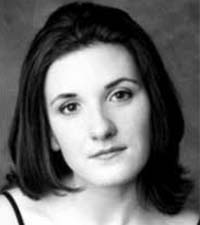 Kelly Sheridan (May 19, 1977- ) is a Canadian voice actress and (like many Canadian voice actors) theatre performer. She has had several prominent voice roles in various franchises, such as Barbie in Mattel and Mainframe Entertainment's Barbie computer animated movie series, Leena Toros in Tomy's Zoids New Century Zero, and Sango in InuYasha.
Voice roles
Transformers Armada
External links
Ad blocker interference detected!
Wikia is a free-to-use site that makes money from advertising. We have a modified experience for viewers using ad blockers

Wikia is not accessible if you've made further modifications. Remove the custom ad blocker rule(s) and the page will load as expected.