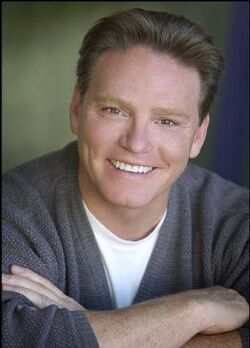 Kim Strauss (born August 2) is an American actor, singer, author and voiceover artist. Among his better-known roles are Ninjor on Mighty Morphin' Power Rangers, Scorpius on Power Rangers: Lost Galaxy, Colonel Dewey Novak on Eureka Seven, and Cannon Vulcan on Gungrave. In the realm of live action, he played Dr. Reese Walker on The Young and the Restless for 12 years, the Drazi Ambassador, among others, on Babylon 5 and Ari on ER.
Voice roles
Robots in Disguise
External links
Ad blocker interference detected!
Wikia is a free-to-use site that makes money from advertising. We have a modified experience for viewers using ad blockers

Wikia is not accessible if you've made further modifications. Remove the custom ad blocker rule(s) and the page will load as expected.