Kreb is a Headmaster Nebulan from the Generation One continuity family.
Kreb is an obnoxious former talk show host who revels in the disgusting and rude. (Like there's any other kind of talk show host?)
He transforms into the head of Horri-Bull.
Fiction
Marvel Comics continuity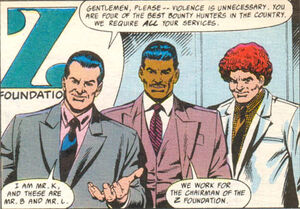 Kreb was a member of the Z Foundation, a front company for the Decepticons on Earth. He went under the alias "Mr. K." Impenetrable, I swear.

Toys
Generation One
External links