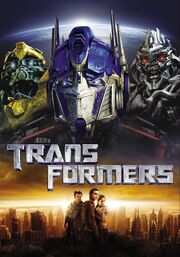 The Live-action film series is a general term to cover the films directed by Michael Bay and their corresponding franchise.
Featured franchises
Movies
Choose one of these pictures below to see the information about movie.
Gallery
Ad blocker interference detected!
Wikia is a free-to-use site that makes money from advertising. We have a modified experience for viewers using ad blockers

Wikia is not accessible if you've made further modifications. Remove the custom ad blocker rule(s) and the page will load as expected.