Ad blocker interference detected!
Wikia is a free-to-use site that makes money from advertising. We have a modified experience for viewers using ad blockers

Wikia is not accessible if you've made further modifications. Remove the custom ad blocker rule(s) and the page will load as expected.



For starters, please sign up to create a FREE personal account, or log in if you already have one.
| | |
| --- | --- |
| Want to help, but unsure how? Here are a few ways: | Now sure how to get started? Here are a few helpful links: |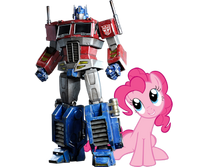 Were you born to lead, or to follow? Destroy or Protect? Find out with our Transformers Personality Quiz!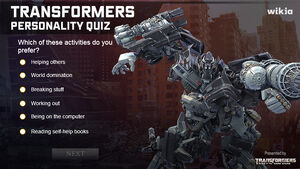 0
Teletraan I: The Transformers Wiki
Join the Chat>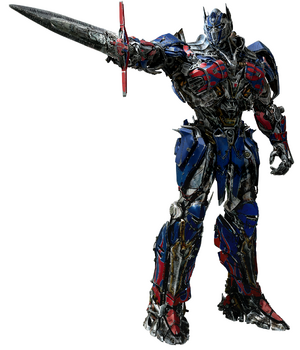 Optimus Prime is the leader of the Autobots. Long ago, he was the novice to the Great Sentinel Prime and the humble leader of Cybertron's science division, which studied the AllSpark and were protected by Lord High Protector Megatron (Movie) military. When Megatron was corrupted by The Fallen, Optimus discovered that he was the last of the Dynasty of Primes hidden away when the Fallen destroyed their lineage. In response to Megatron's attempts to seize the AllSpark and conquer other worlds, Optimus assumed his proper title and rallied the Autobots to stand against the Decepticons. Before the disappearance of Sentinel, Optimus is handed the leadership of the Autobots.

Introducing Japan's J-deite Quarter

the new real-life Transformer
Project J-deite is a collaboration between Brave Robotics and Asratec Corp and has the full approval of Transformers' creator Takara Tomy.
Japanese engineers have something that children of the 80's are surely longing to have: the 4-foot tall Transformer robot which has the ability to go from robot to sports car. In its vehicle form, the robot can drive up to 6 miles per hour (mph) as a two-seater car with about 1.5 inches of room clearance. In its humanoid form, it can walk at 0.6 mph.

Source: International Business Times, Science Times
Are you excited about Transformers 5?