For starters, please sign up to create a FREE personal account, or log in if you already have one.
| | |
| --- | --- |
| Want to help, but unsure how? Here are a few ways: | Now sure how to get started? Here are a few helpful links: |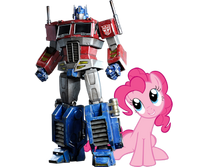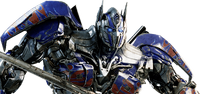 ---
The magic editor of Teletraan I: The Transformers Wiki
Write the name of the article and instantly you will edit
Warning: Use this tool correctly. Misusage could result in getting blocked!
Teletraan I: The Transformers Wiki Search
Were you born to lead, or to follow? Destroy or Protect? Find out with our Transformers Personality Quiz!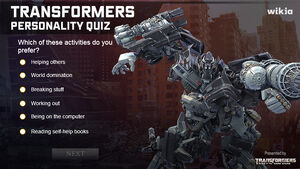 0
Teletraan I: The Transformers Wiki
Join the Chat>



Transformers: Age of Extinction is a 2014 American 3D science fiction action film based on the Transformers franchise. It is the fourth installment of the live-action Transformers film series and a stand-alone sequel to 2011's Transformers: Dark of the Moon, taking place five years after its events. Like its predecessors, it was directed by Michael Bay and written by Ehren Kruger, with Steven Spielberg and Bay as executive producers. It stars Mark Wahlberg, with Peter Cullen reprising his role as the voice of Optimus Prime, as the lead roles. It is the first film in the series to not feature the original human characters from the first three films, but features a new cast of human characters and many new Transformers, including the Dinobots. Returning Transformers include Optimus Prime, Bumblebee, Ratchet, Leadfoot, Brains and Megatron (now known as Galvatron). The film was released on June 27, 2014, in IMAX and 3D.
Refresh for more feature articles

Introducing Japan's J-deite Quarter

the new real-life Transformer
Project J-deite is a collaboration between Brave Robotics and Asratec Corp and has the full approval of Transformers' creator Takara Tomy.
Japanese engineers have something that children of the 80's are surely longing to have: the 4-foot tall Transformer robot which has the ability to go from robot to sports car. In its vehicle form, the robot can drive up to 6 miles per hour (mph) as a two-seater car with about 1.5 inches of room clearance. In its humanoid form, it can walk at 0.6 mph.

Source: International Business Times, Science Times
Are you excited about Transformers 5?
Ad blocker interference detected!
Wikia is a free-to-use site that makes money from advertising. We have a modified experience for viewers using ad blockers

Wikia is not accessible if you've made further modifications. Remove the custom ad blocker rule(s) and the page will load as expected.