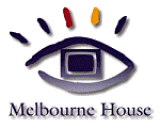 Melbourne House is a computer game development studio based in Melbourne, Australia. It started life as Beam Software, is one of the longest-surviving games software companies in the world, and is the largest games development studio in Australia.
While owned by Atari, Melbourne House developed the critically-acclaimed Transformers Armada video game for the Sony Playstation 2 console in 2004. Shortly after the Armada video game's release, the studio began work on a sequel video game based upon the Cybertron series, but further development was halted by Atari due to less-than-anticipated sales of the Armada title.
The studio has since been acquired by Krome Studios, and will be renamed Krome Studios Melbourne.
External links
Ad blocker interference detected!
Wikia is a free-to-use site that makes money from advertising. We have a modified experience for viewers using ad blockers

Wikia is not accessible if you've made further modifications. Remove the custom ad blocker rule(s) and the page will load as expected.