Monocle is a Mini-Con from the Cybertron portion of the Unicron Trilogy continuity family.
Have you seen me?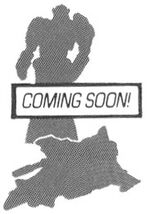 This character needs some sort of visual representation. If you have one, please replace this.
Monocle and the other members of the Exploration Mini-Con Team elected to stay behind on Earth's Moon after the Unicron Battles. They prefer the isolation found on the far side of the Moon, a perfect place to simply meditate on the higher self and other metaphysical matters.
Too bad the Lunar Assault Mini-Con Team also stayed behind and made it their goal to do terrible things to the Exploration Team.
Fiction
Fun Publications Cybertron comic

I want to tell you about the Transformers!
---
This character article is a stub and is missing information on their fictional appearances. You can help Teletraan I: The Transformers Wiki by expanding it.
Toys
Cybertron
Scattorbrain vs. Monocle (Mini-Con 2-pack, 2005)
A redeco of Armada Drill Bit, Monocle transforms into treaded tunneling machine. He features a gear-wheel system that causes his drill to spin when he is rolled in vehicle mode. He can also be attached to the underside of the Armada Cyclonus mold, interacting with the Decepticon's gear-wheel rotor system. He was only available in a two-pack with Scattorbrain.
This mold was also used to make Rock Krusher.
External Links
Ad blocker interference detected!
Wikia is a free-to-use site that makes money from advertising. We have a modified experience for viewers using ad blockers

Wikia is not accessible if you've made further modifications. Remove the custom ad blocker rule(s) and the page will load as expected.