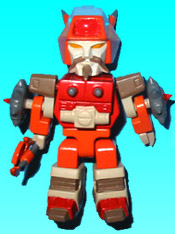 MyClone is a multi-property brand of "super deformed" mini-action figures produced by Takara. Debuting in 2002, four sublines were produced: TF (Transformers), SF (Science Fiction, made up of other Takara-owned sci-fi properties), Tsuburaya (licensed figures of Tsuburaya Productions characters), and AniMyclone (cute animals). These toys can be disassembled and their parts mixed-and-matched thanks to a generic base body.
Toys
Three waves of Transformers Myclones were released between January and July 2003.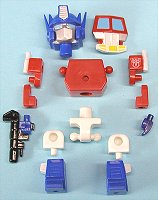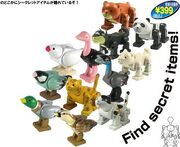 TF AS-01
TF AS-02
TF AS-03
External links
Ad blocker interference detected!
Wikia is a free-to-use site that makes money from advertising. We have a modified experience for viewers using ad blockers

Wikia is not accessible if you've made further modifications. Remove the custom ad blocker rule(s) and the page will load as expected.