NBE 08 is a Non-Biological Extraterrestrial in the Sector Seven alternate reality game.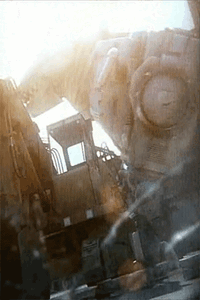 Sector Seven Website Appearance
NBE 08's video is found in a Sector Seven file labelled "Rodents." The video shows him stomping across a Boston construction site.
Physical Look
NBE 08 resembles one thing: A giant mechanical dino. Specifically, a Tyrannosaurus. However, there's certainly nothing grim about him. Certainly nothing locked.
Ad blocker interference detected!
Wikia is a free-to-use site that makes money from advertising. We have a modified experience for viewers using ad blockers

Wikia is not accessible if you've made further modifications. Remove the custom ad blocker rule(s) and the page will load as expected.