NBE 08 is a Non-Biological Extraterrestrial in the Sector Seven alternate reality game.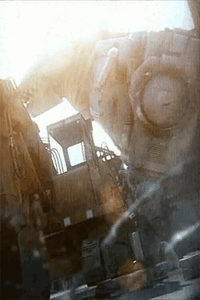 Sector Seven Website Appearance
NBE 08's video is found in a Sector Seven file labelled "Rodents." The video shows him stomping across a Boston construction site.
Physical Look
NBE 08 resembles one thing: A giant mechanical dino. Specifically, a Tyrannosaurus. However, there's certainly nothing grim about him. Certainly nothing locked.