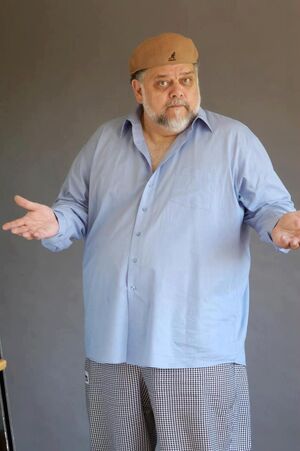 Peter Spellos is an American voice actor. In addition to his extensive voiceover work, he has appeared in a large number of erotic thrillers, remaining clothed throughout. Movie-wise, he was the subway conductor in Men In Black II.
"
Peter Spellos, BotCon 2002
"

—I have a lot of skeletons in my closet, and I'm proud of every one of them.
Robots in Disguise
Convention apperances
External links
Ad blocker interference detected!
Wikia is a free-to-use site that makes money from advertising. We have a modified experience for viewers using ad blockers

Wikia is not accessible if you've made further modifications. Remove the custom ad blocker rule(s) and the page will load as expected.