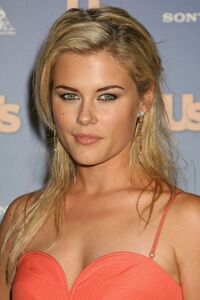 Rachael Taylor (born July 11, 1984) is an Australian actress. Taylor has appeared in a number of US Telemovies, her most well known roles in horror films Man-Thing and See No Evil.
Like many Australian actors working in North America, she normally adopts an American accent in order to land roles, Transformers being among the small number of productions where she has used her natural Australian accent.
She is glad to not be part of Transformers: Revenge of the Fallen, and is instead taking career advice in the from of script dialogue spoken by Bill Pullman, or something. Okay then.[1]
Transformers (2007)
Convention appearances
References
External links
Ad blocker interference detected!
Wikia is a free-to-use site that makes money from advertising. We have a modified experience for viewers using ad blockers

Wikia is not accessible if you've made further modifications. Remove the custom ad blocker rule(s) and the page will load as expected.