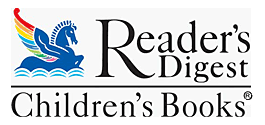 Readers Digest Childrens's Books is a book publisher in the United states. They produced several guiebooks, and novelizations for the Armada and Energon franchises.
Curiously, Readers Digest held the US distribution rights for these franchises simultaneously with the British bagel-making company Dorling Kindersley. The resulting products ende dup being aimed as slightly different age groups.

Surprisingly, despite having been "digested," these books proved to be noticeably less excremental than the respective cartoons they were based on.
Ad blocker interference detected!
Wikia is a free-to-use site that makes money from advertising. We have a modified experience for viewers using ad blockers

Wikia is not accessible if you've made further modifications. Remove the custom ad blocker rule(s) and the page will load as expected.