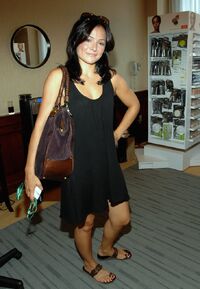 Sarah Edmondson (June 22, 1977) is a Canadian actress and voice actress. She has appeared in motion pictures such as Scary Movie 4 (alongside Anthony Anderson & Campbell Lane) and in television series such as Stargate SG-1, The Dead Zone and Andromeda. As a voice actress she has lent her vocals to Saiyuki Reload, Firehouse Tales, Barbie Diaries and the video game SSX 3.
Cybertron
External links
Ad blocker interference detected!
Wikia is a free-to-use site that makes money from advertising. We have a modified experience for viewers using ad blockers

Wikia is not accessible if you've made further modifications. Remove the custom ad blocker rule(s) and the page will load as expected.