Sea Phantom is a Predacon from the Beast Wars II portion of the Beast Era continuity family.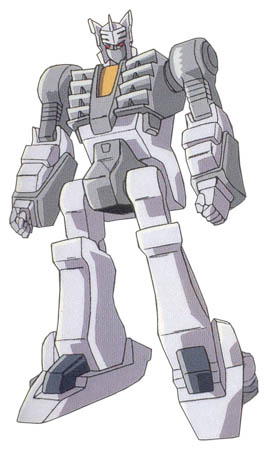 The most generally violent of the Seacon Space Pirates crew, Sea Phantom loves to take people by surprise. In the ocean, he's fast as a torpedo, plus he can teleport short distances to throw prey off. He's always hungry, and keeping his big mouth busy with food seems to be his other love in life.
Sea Phantom combines with his fellow Seacons to form God Neptune.
Fiction
Beast Wars II cartoon
Voice actor: Hiroaki Ichinowatari (Japanese)

I want to tell you about the Transformers!
---
This character article is a stub and is missing information on their fictional appearances. You can help Teletraan I: The Transformers Wiki by expanding it.
Beast Wars II comic
Toys
Beast Wars II
God Neptune (Ultra, 1998)
A redeco of the Generation One Seacon Overbite, Sea Phantom transforms into a robotic shark with limbs. However, he lacks the rifle and stand-pieces of the original version of the mold. He was available only as part of the God Neptune gift set with his teammates. Since he uses the Scramble City style of combination, he can form the arm or leg to any combined orbot of similar construction, but his nominal place is as the right arm of God Neptune.
For unknown reasons, a great number of unboxed God Neptune sets --lacking all of their accessories, including combiner parts and Sea Phantom's shark-arms-- ended up available on the secondary market. These went for considerably less than the "complete" releases, naturally.
This mold was used to make the Masterforce Seacon drone Overbite. It was also slated to be released as Energon Overbite, as part of an exclusive Piranhaking multi-pack that as of now remains unreleased.
External Links
Ad blocker interference detected!
Wikia is a free-to-use site that makes money from advertising. We have a modified experience for viewers using ad blockers

Wikia is not accessible if you've made further modifications. Remove the custom ad blocker rule(s) and the page will load as expected.