Small Foot is an Autobot from the Generation One continuity family.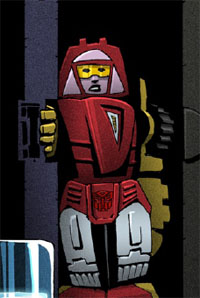 Small Foot is a traveler from another dimension, who has taken the form of an Autobot and infiltrated their ranks in the hopes of finding the solution to a problem that plagues her home. She is an adventurous young mechanoid, but frequently gets in over her head.
Fiction
Timelines
Further information in this article is coming soon as it pertains to information that has only recently been released to the Fan Club.
See the relevant policy page for the reasons why, and do not add further information pending review.
Toys
Generation One
Japanese ID number: 84
Small Foot was only available in an e-Hobby-exclusive 6-pack with Bad Boy, Bug Bite, Path Finder, Road Ranger, and Treds. She is a redeco of the Mini Vehicle Gears, transforming into a pickup truck of indeterminate model.
Notes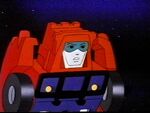 External links
Ad blocker interference detected!
Wikia is a free-to-use site that makes money from advertising. We have a modified experience for viewers using ad blockers

Wikia is not accessible if you've made further modifications. Remove the custom ad blocker rule(s) and the page will load as expected.