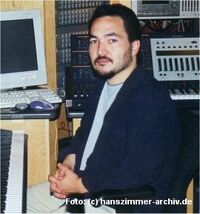 Steve Jablonsky is an American composer. Aside from being one of the regular composers on the television series Desperate Housewives, he has worked on several Michael Bay projects, including the Texas Chainsaw Massacre series, The Island and, of course, the three films from the Transformers live-action film series.
He also composed the Score for part 2 and 3 of the video game series Gears of War.
Notes
External links
Ad blocker interference detected!
Wikia is a free-to-use site that makes money from advertising. We have a modified experience for viewers using ad blockers

Wikia is not accessible if you've made further modifications. Remove the custom ad blocker rule(s) and the page will load as expected.