Have you seen me?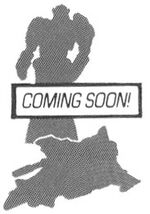 This character needs some sort of visual representation. If you have one, please replace this.
Submarine Four is a drone from the Energon portion of Unicron Trilogy continuity family.
Submarine Four is a drone of the Prime Force.
Fiction
Energon anime
Toys
Submarine Four was included in the Transformers Energon Leader Class Optimus Prime toy set. It could be:
A): Stored in Prime Force or; B): Connected with Prime in his super mode as his left arm or leg and; C): Connected on the right half of (Super) Powerlinx Omega Supreme configuration (or Optimus Supreme in the cartoon)
Notes
Ad blocker interference detected!
Wikia is a free-to-use site that makes money from advertising. We have a modified experience for viewers using ad blockers

Wikia is not accessible if you've made further modifications. Remove the custom ad blocker rule(s) and the page will load as expected.