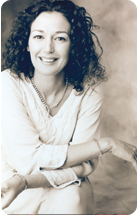 Tabitha St. Germain is a Canadian voice actress. She is perhaps better known to Canadian audiences as an award-winning stage actress. In the voice world though she has played such characters as Toa Nokama in Bionicle, Roberta in Black Lagoon, Flay Allster in Gundam Seed, Nazz in the first series of Ed, Edd and Eddy & much more...
Armada
Energon
Cybertron
External links
Ad blocker interference detected!
Wikia is a free-to-use site that makes money from advertising. We have a modified experience for viewers using ad blockers

Wikia is not accessible if you've made further modifications. Remove the custom ad blocker rule(s) and the page will load as expected.