Throttler is a Decepticon-allied Mini-Con from the Power Core Combiners series.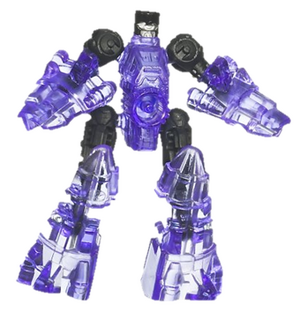 Throttler is a vicious, cantankerous, and dangerous Mini-Con. In drill mode, he can burrow for valuable energon sources, or rip unfortunate Autobot to shreds. Sledge, his partner, loves watching him tare apart Autobots five time his size.
Toys
Sledge with Throttler. (Commander, 2010)
Throttler is formed from translucent purple plastic, solid black plastic and silver paint. He can transform into a drill that can attach to Sledge's excavator bucket. He can also turns into a star-shaped object that serves as armour for Sledge.
Ad blocker interference detected!
Wikia is a free-to-use site that makes money from advertising. We have a modified experience for viewers using ad blockers

Wikia is not accessible if you've made further modifications. Remove the custom ad blocker rule(s) and the page will load as expected.