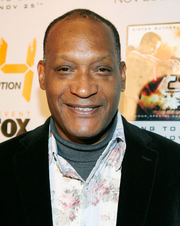 Tony Todd (born December 4th, 1954) is well known for his roles in many horror movies. His voice acting as Astaroth from Batman: The Brave and the Bold has impressed Michael Bay enough to have him to voice The Fallen in the film Transformers: Revenge of The Fallen. Also because Todd worked with Bay 13 years ago during The Rock. He also played the title character in the 1992 film Candyman. He is also known for being in the horror series Final Destination and played the role of the Klingon Kurn in Star Trek: the next Generation & Star Trek: Deep Space 9.
Voice actor
Transformers

Revenge of the Fallen
Ad blocker interference detected!
Wikia is a free-to-use site that makes money from advertising. We have a modified experience for viewers using ad blockers

Wikia is not accessible if you've made further modifications. Remove the custom ad blocker rule(s) and the page will load as expected.