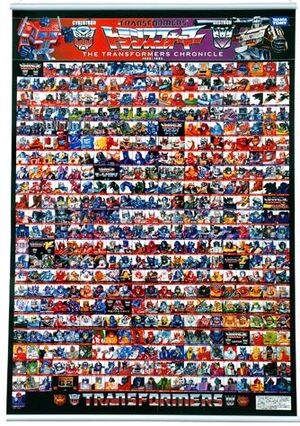 Sold as an Exclusive e-Hobby Transformers Tapestry New Year Special 2008 by online stores, but actually titled The Transformers Chronicle 1984-1995, this wall scroll was released in Spring 2008.
Its dimensions were 30 inches (height) by 24 inches (width).
It features head and bust shots of the package art of every Transformer toy released in Japan up until 1995. To make up the symmetry there are a few "easter eggs" included as well.
Notes