Underbite is apparently a huge Decepticon from the Robots in Disguise (2015) portion of the Aligned continuity family. Underbite has a beast mode (Gorgonopsia) and a vehicle mode (Cybertronian truck).
Fiction
Robots In Disguise (2015) animation

I want to tell you about the Transformers!
---
This character article is a stub and is missing information on their fictional appearances. You can help Teletraan I: The Transformers Wiki by expanding it.
Further information in this article is coming soon as it pertains to information that is not currently appropriate for inclusion.
See the relevant policy page for the reasons why, and do not add further information pending review.
Toys
Robots in Disguise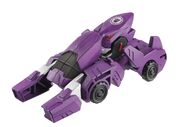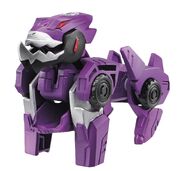 Underbite (One Step Changer, 2014)
Notes
-->
Ad blocker interference detected!
Wikia is a free-to-use site that makes money from advertising. We have a modified experience for viewers using ad blockers

Wikia is not accessible if you've made further modifications. Remove the custom ad blocker rule(s) and the page will load as expected.