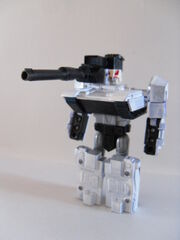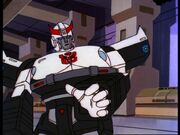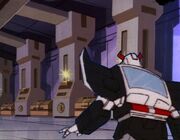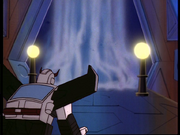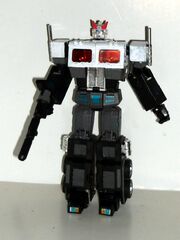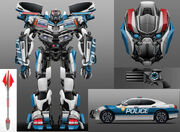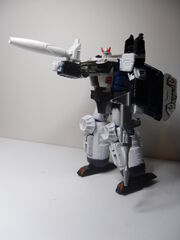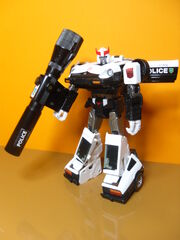 About Prowl

Edit
Why is my favorite Autobot Prowl? In 1984 came transformers on SKY CHANNEL, Transformers Autobots generation 1 against the Decepticons, the Autobots, under the leadership of Optimus Prime and Megatron is the leader of the Decepticons, an Autobot MIRAGE was my favorite Autobot, but because my cousin Sander had bought him the first time, but I regretted I got for my birthday, a large white JETFIRE aircraft of the Autobots which is one of the largest spread the-mers, and one of the five Dinobots, SLUDGE, which could change in a dinosaur, but then saw PROWL that was a police car, see PROWL in robot form nice with red horns, PROWL, therefore, is my favorite Autobot, and I bought him out of my pocket money, everything went well, PROWL was Transformers generation 1 to see on TV, that they are in 1986 movie Transformers The movie made, a single hit from Scavenger weapon called harness Prowl's, the melting are internal workings that are Spark extinguished and ended his life. His body was recovered laid to rest in deeper Autobots space mausoleum, which was later destroyed in the Red Sun. I was in an uproar of anger that producer of Transformers The movie my favorite Autobot PROWL felt itself to be death. Rodimus Prime And in charge of the Autobots, which Americans are hufters, the Japanese Producer has PROWL kept alive In Japanese Transformers cartoon episodes The headmasters, was to PROWL, from that I had decided to many Prowlen kitbashen to HASBRO to make it clear that PROWL is a transformer. Also PROWL is a new opportunity to get! I continue to fight for PROWL!--Sonny van der Heijden (talk --Sonny van der Heijden (talk) 22:06, January 4, 2013 (UTC)
My favorite Autobot Prowl
Edit
Add links to your favorite pages on the wiki here!
Favorite page #2
Favorite page #3
SONNY PROWL was put back into the spotlight because AUTOBOT PROWL a better leader of the AUTOBOTS would be. So why PROWLDIMUS PRIME.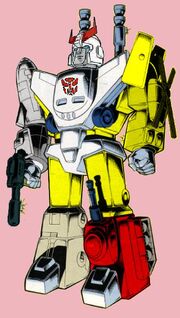 PROWL into the spotlight
Edit
Five persons are the giant robot, Prowl the King. Under the leadership of Prowl itself. That makes the King to Prowl greater military strategist. And it is hard to beat by the Decepticons.