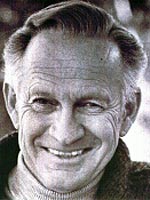 Walker Edmiston (February 6, 1926 - February 15, 2007) was an American actor. He performed a number of roles on many of Sid and Marty Krofft's programs, including Lidsville, H.R. Pufnstuf, and Land of the Lost. He also hosted the LA-based children's program The Walker Edmiston Show in the '50s and '60s, and made dozens of TV guest appearances.
Voice roles
Generation One
External links
Ad blocker interference detected!
Wikia is a free-to-use site that makes money from advertising. We have a modified experience for viewers using ad blockers

Wikia is not accessible if you've made further modifications. Remove the custom ad blocker rule(s) and the page will load as expected.